Keloids can be difficult to treat, and patients with keloids in Singapore may turn to keloid removal creams as an affordable and non-invasive treatment option. But do they really work? And what are the costs involved? This article will review the available keloid removal creams in Singapore, their mechanisms of action, effectiveness, and cost, as well as compare them to other keloid removal treatments.
Keloid Removal Creams in Singapore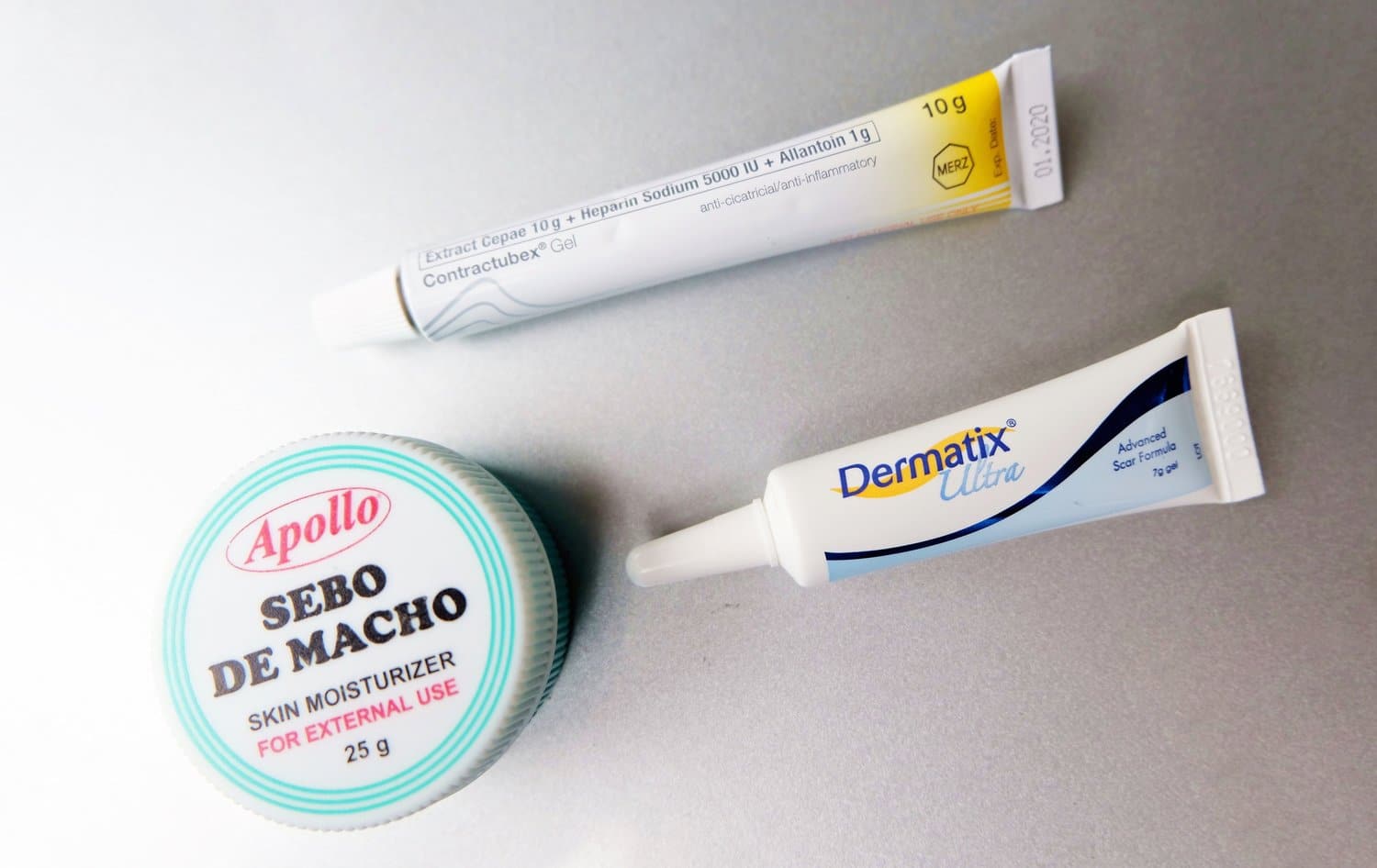 Patients in Singapore may want to use keloid removal creams to avoid more invasive treatments such as surgery, injections, and lasers. Surgery can be risky, injections can be painful while lasers can be costly. Keloid removal creams offer a more affordable and convenient option that can be used at home. Patients may also choose to use keloid removal creams as a first-line treatment for small keloids or to prevent the formation of keloids after surgery or injury.
There are several types of keloid removal creams available in Singapore, including aloe vera, vitamin E, onion (allium cepa) extract creams, silicone gels, retinoids, steroids, and immune response modulators. Each type of cream works in a slightly different way to remove keloids.
Aloe Vera
Aloe vera is a plant extract that has been shown to have anti-inflammatory and wound-healing properties. However, there haven't been any studies that have shown any positive effects of aloe vera on keloid removal. Aloe vera gel is widely available in Singapore and can be purchased for around $15-30.
Vitamin E
Vitamin E is a fat-soluble vitamin that has antioxidant and anti-inflammatory properties. It has been proposed to improve wound healing and reduce scarring. However, a systematic review of eight randomized controlled trials found no significant evidence for the use of vitamin E in preventing or treating scars. Vitamin E cream costs around SGD 10-40.
Onion (allium cepa) extract
Onion extract is thought to contain active compounds that have anti-inflammatory and anti-proliferative effects, inhibit abnormal collagen production, and modulate inflammation. However, a 2007 study published in the Journal of Wound Care found that the application of onion extract improved hypertrophic and keloid scarring via multiple mechanisms but was ineffective in reducing height and itching. A 2021 meta-analysis of randomized controlled trials found that onion extract gel is not more effective than other topical treatments in scar management. A tube of onion extract cream costs around SGD 25-100.
Silicone gels
Silicone gels are perhaps the most well-researched keloid removal cream. Silicone gels work by forming a protective layer over the keloid, hydrating the skin and reducing collagen production. A recent meta-analysis found that silicone gels were effective in reducing scar height and improving overall scar appearance. A tube of silicone gel costs around SGD 30-100.
Retinoids
Retinoids are derivatives of vitamin A that can help reduce inflammation and have been shown to improve wound healing and reduce scarring. A 2014 study found that topical retinoid cream was comparable in efficacy to topical silicone gel in preventing hypertrophic scar and keloid formation, and both treatments were found to be more effective than a placebo. A tube of retinoid cream costs around SGD 20-60.
Steroids
Prescription steroid creams have anti-inflammatory properties and can reduce keloid size and symptoms. In a randomized controlled trial comparing steroid creams to silicone gels, prescription steroid creams showed greater improvements in height, vascularity, and pigmentation. However, their use should be monitored by a doctor as they can cause skin atrophy, discoloration, and other side effects. Atrophy is a thinning of the skin that can occur as a side effect of long-term steroid cream use. The cost of prescription steroid creams varies depending on the brand and strength. A rough ballpark figure would be between SGD 15-40.
Immune Response Modulators
Immune response modulators stimulate the immune system to fight against abnormal tissue growth, including keloids. Published evidence shows efficacy in suppressing keloid regrowth after surgery. However, their use should be monitored by a doctor as they can cause skin irritation and other side effects. Immune response modulators are difficult to find in clinics in Singapore and may cost around SGD 20-80.
Chemotherapeutic Creams
Chemotherapy drugs are typically used to treat cancer and work by inhibiting the growth and division of cells, such as the abnormal cells in keloid tissue. They have been found to be effective in reducing the size and thickness of keloids. However, such creams should be used under a doctor's supervision as they can have significant side effects, including skin irritation, pain, and scarring. They are not readily available in Singapore clinics.
How Should You Use Keloid Removal Creams?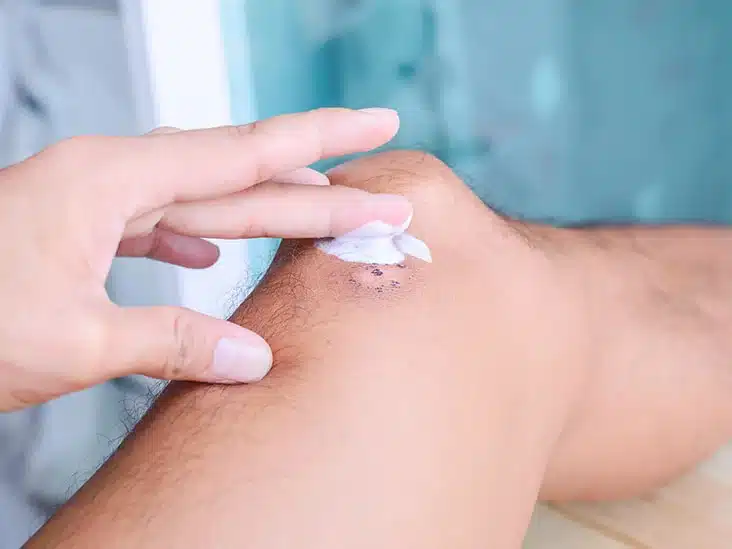 Keloid removal creams can be effective in managing small, superficial keloids for some individuals, improving keloid appearance and symptoms. However, they may not work for everyone. In cases where keloids are large, extensive, or have been present for a long time, more aggressive treatments may be necessary. These can include surgical excision, corticosteroid and other injections, and laser therapy.
Keloid removal creams can be an effective part of a holistic strategy for treating keloids. A combination of in-clinic treatments with injections, lasers, or keloid scar removal surgery, along with the use of keloid removal creams, can lead to better results than using any of these treatments alone.
In terms of effectiveness, keloid removal creams have limited penetration and thus can be less effective than more invasive treatments such as lasers, injections, or surgery. However, keloid removal creams are often more affordable and convenient than these other treatments and can be a good option for patients who cannot undergo in-clinic treatments due to medical or financial reasons.
One area where keloid removal creams are relatively useful is in the prevention of keloids before true hypertrophic or keloid scars have formed. Early scar removal treatment is almost always more impactful, and keloid removal creams provide an accessible, low-risk treatment that can be started early on to reduce the chances of keloid formation. However, stronger and more effective prescription keloid removal creams should only be used with medical supervision by an experienced doctor.
Should You Use Keloid Removal Creams On Your Keloid?
In conclusion, keloids are a common concern for many people in Singapore, and keloid removal creams are a popular treatment option due to their convenience and accessibility. While there is some evidence to support the use of certain keloid removal creams, their effectiveness may be limited for larger or deeper keloids that require more invasive treatments. While these creams may not be as effective as more invasive treatments, they can be used as part of a holistic strategy for treating keloids. In cases where more aggressive treatment is required, a combination of in-clinic treatments and the use of keloid removal creams may lead to the best results.
It is essential to remember that each keloid is unique, and therefore, there is no one-size-fits-all treatment for keloid removal. Consult a qualified aesthetic physician, dermatologist, or plastic surgeon who can provide a personalized treatment plan based on your keloid's size, location, and symptoms.
If you have keloids and are interested in keloid removal treatments, 1Aesthetics Medical & Surgery offers a range of keloid removal treatments, including injections, laser therapy, and surgery, and can work with you to determine the best course of action for achieving optimal results. Our experienced doctors can provide a comprehensive evaluation of your keloid and develop a personalized treatment plan tailored to your specific needs. Contact us today to schedule a consultation to learn more about your options and take the first step towards achieving smoother clearer skin!
References