Mole removal is one of the most common medical aesthetics procedures in Singapore. Hardly a day goes by in our clinic without a mole removal inquiry, consultation, or procedure. After removing many moles over the years, I've had the chance to treat some really complicated ones.
In my experience, non-surgical mole removal of moles above 4-5mm in diameter has a significant chance of sunken scarring. This also depends on the location of the mole and how deep the mole is. Smaller but deeper moles can result in scarring while bigger but thin and superficial moles may heal fine.
For extremely large (>20mm) or deep moles (e.g. moles with very thick coarse hairs), surgery can often produce a more pleasing aesthetic outcome than non-surgical mole removal techniques such as laser mole removal. However, surgery will always produce a surgical scar. Of course, there are many plastic surgical and medical aesthetics techniques and innovations to reduce the size and visibility of scarring. Despite these, the fact remains that there will definitely be a surgical scar that is longer than the diameter of the mole. Classically, the length of the scar will be 2.5 times the diameter of the mole.
What if you have a mole that is relatively but not extremely large, do not wish to have surgery but want to minimize scarring and recurrence? While advanced mole removal techniques can reduce the recurrence and scarring risks, no matter how advanced the technique, or how meticulously and carefully the doctor performs the mole removal to minimize the size and depth of the wound, achieving complete removal for large or deep moles in a single-stage inevitably produces deep and big wounds. These heal more slowly and poorly, potentially resulting in a pockmark.
Growth factors can significantly enhance mole removal wound healing, in some cases allowing relatively big and deep wounds to flatten out almost completely. While not miraculous, I've witnessed firsthand the significant impact of growth factors on healing wounds.
Mole removal wound healing and growth factors
Wound healing is a well-organized process that goes through regulated and coordinated stages:
initial inflammation
blood vessel ingrowth (angiogenesis and neovascularization)
formation of new tissue to fill the wound (granulation)
growth of the superficial skin layer (epithelialization)
scar contraction and remodeling
The eventual appearance of the healed wound depends a lot on wound remodeling. Insufficient repair results in sunken atrophic scars, whereas an excessive reaction results in raised hypertrophic or keloid scars.
Growth factors are biologically active molecules that boost the wound micro-environment, stimulating cell proliferation and differentiation. In laymen's terms, growth factors make wounds close up faster and better.
Examples of growth factors
Many types of growth factors have been investigated for wound healing. These are some of the more relevant ones that may be used after mole removal in Singapore.
Polydeoxyribonucleotide (PDRN)
Polydeoxyribonucleotide (PDRN) is low molecular weight DNA extracted from salmon. It provides purine and pyrimidine bases and has been shown to enhance cell migration and proliferation through salvage metabolic pathways and by activating adenosine receptors. PDRN accelerates the resolution of acute inflammation, supports granulation tissue formation, and upregulates vascular endothelial growth factors, promoting the ingrowth of new blood vessels.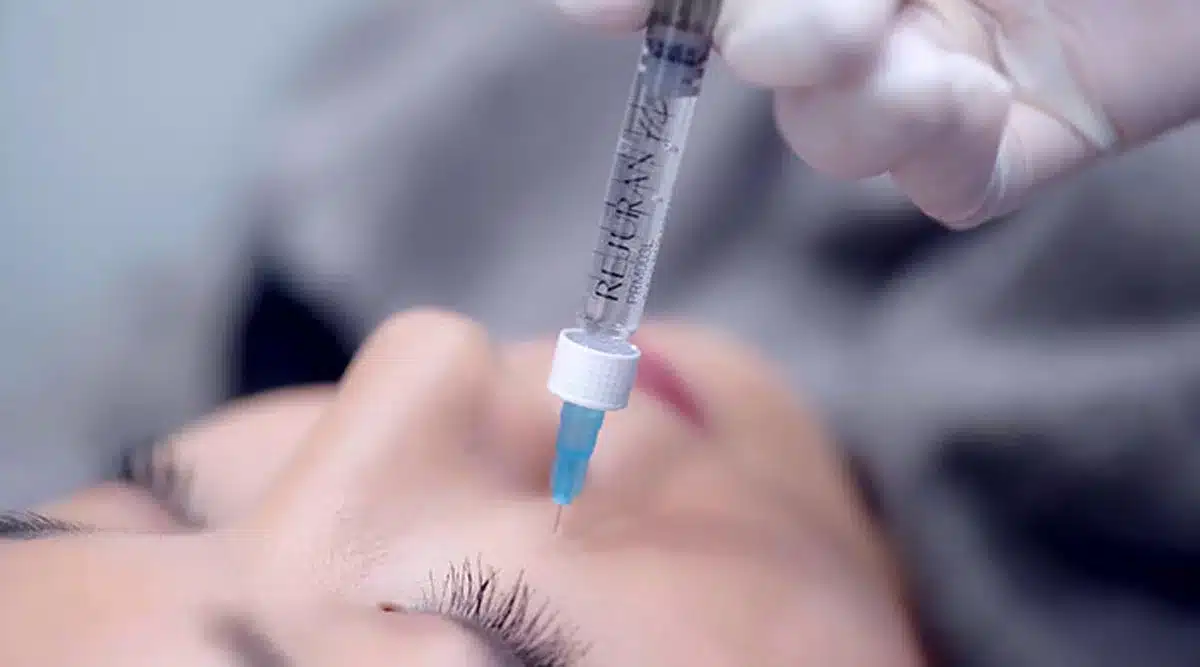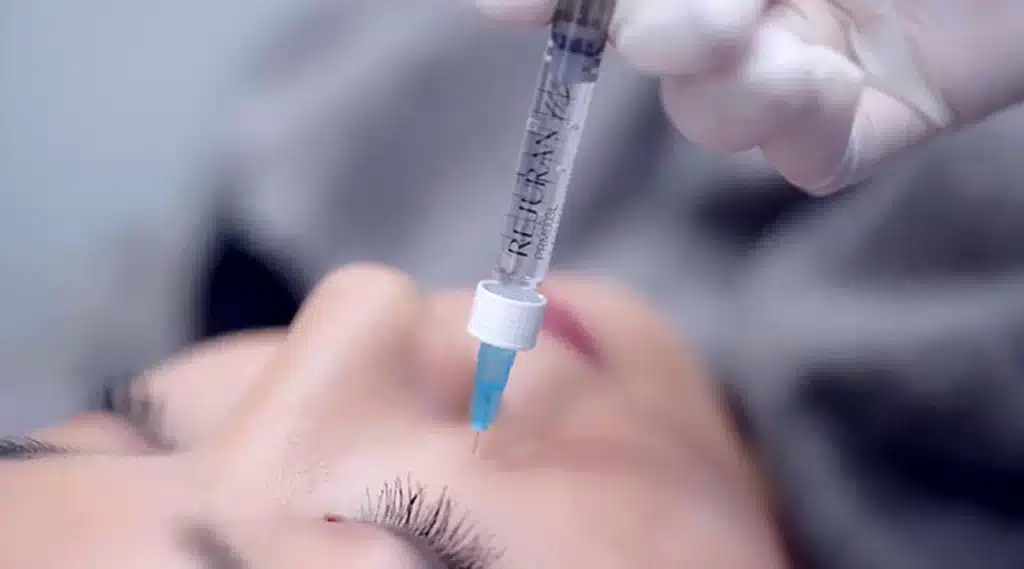 Platelet-rich Plasma (PRP)
Platelet-rich plasma (PRP) has been used for stimulating wound healing since the nineties.
Derived from the patient's own blood, PRP comprises cytokines, growth factors, chemokines, and a fibrin scaffold. PRP induces a tissue repair response similar to that seen with platelet activation, triggering key processes involved in soft tissue repair including cell proliferation, migration, differentiation, and collagen synthesis.
Peptide hormone growth factors
These molecules have been shown to speed up wound healing, shrinking the wound more rapidly. Peptide growth factors stimulate skin cell (keratinocyte) and blood vessel (endothelial) cell migration, growth and division of collagen-producing cells (fibroblasts), production of extracellular matrix proteins including collagen, and modulate the release of inflammatory signals.
Drawbacks of growth factors for mole removal
The main drawback of using growth factors after mole removal is definitely cost. Growth factors are not cheap and need to be administered carefully and in controlled amounts. Secondly, growth factors may need to be administered quite frequently during the initial phase of healing where they will have the most impact. I've found that administering growth factors later on when the wound has already healed results in much less tangible benefit. Thus it may be tedious for patients to come frequently to the clinic for injections. Lastly, growth factors may have side effects such as allergic reactions, bleeding or bruising, low blood sugar etc.
My approach to growth factors in mole removal scarring treatment
Complete mole removal is important but the final aesthetic outcome is important too. Some patients would rather live with a prominent mole than risk having a scar. Quite a few of my patients had consulted other doctors prior to seeing me and had decided against mole removal after being told that removing their moles would definitely leave a scar. While cutting-edge mole removal techniques can minimize wound size and depth and ensure more complete mole removal, they may still result in sunken scarring. That's where growth factors come in, enabling the removal of bigger deeper moles with an acceptable visual outcome and minimal scarring.
Using growth factors will definitely incur additional expenses and effort, so patients may not necessarily want to use them for smaller simpler mole removals though some patients would still want growth factors to speed up wound healing and minimize scarring. For bigger or deeper moles, growth factors are invaluable and though they cost money, bear in mind that scar removal treatment may be many times more expensive than growth factors and still produce a poorer final outcome.
If you have a mole that you would like to remove, growth factors are definitely something that you should ask your doctor about. Feel free to drop us a line or call us if you would like to find out more!
References